Home
Digital photography is now available to everyone. Cameras and media have become reasonably priced and readily available. Equipment is as easy to use as a regular film camera.
However, when you are participating in an event you don't have the time or opportunity to take photos. You cannot be part of the photos if you are taking them. And, if you don't have professional level equipment, you won't get the results you want and deserve.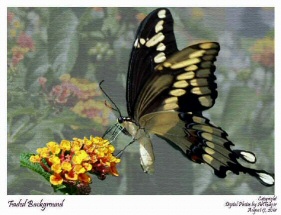 And of course, you have to have "an eye" for photos, you must be always looking for the right subject and the right angle, and you must be able to frame and shoot at a moment's notice.
That is why it pays to use a professional photographer to capture the special sights and moments of your family or business events. At a reasonable price, you can enjoy the special day and still get a hundred or more digital photos that will provide memories for ever.
Business owners use this service to give them a myriad of digital photos to use on their websites or in marketing brochures and other advertising media.
Sports photos capturing fast action are also in high demand.
Visit my Services Page for a description of some of the things I can do for you, as well as estimated costs. If you have any questions, you can reach me via my Contact Page. And to see some examples of my work over the past few years, please take a look at my Photos Page.
Only your imagination will limit where or when you can use a photographer!