Services & Pricing
Sports Photos
Fast action sports photos have become very popular. Using my high resolution digital photos you can have prints of all sizes made, as well as other photo keepsakes, such as coffee cups, mouse pads, and door magnets. Let me catch the action for you.
Family Photos and Informal Portraits
If you are visiting the state of Maryland or our neighboring areas or you are a permanent resident of the area, a family photo is a way to keep the memories alive forever. Group photos can be especially important keepsakes for years to come.

Occasionally, you may want a photo of yourself to share with loved ones, or to use for other personal or business reasons -- something more than the common snapshot. It is really difficult to take a "portrait" of yourself, so contact me and let me do the work.. An outdoor portrait brings nature's light to your face.
Parties and Reunions
Whether it is an office party, a birthday party, an anniversary party, a religious celebration, or a simple family gathering or a full-blown reunion, having digital photos you can share with the participants makes it a special event that will be remembered for many, many years. This can be especially valuable for those interested in documenting family genealogy.
Business Documentation and Advertising
If you own a restaurant or other "people" business or if you provide services and products to the public, such as landscaping, event planning, catering, cake decorating, flower arranging, and renting items for large events, having photos that show your products and efforts can be a great benefit for future sales, including website images and advertising brochures. Also, your clients will appreciate getting digital photos to remind them of the event and the part you played in making it a success.
Photo Albums on Disks from Your Photos
If you already have photos, either paper copy or digital images, consider having the best of them assembled into an electronic album either on a DVD or a CD that can be "played" on your computer or DVD. This provides a permanent method of collecting and sharing moments in time.
Purchase of Photos Shown on this Site
Photos on this site are for sale in a high resolution, large format. Please contact me if you are interesting in pricing them.
Pricing for All Services
The above services are provided at an estimated hourly rate of $55 door-to-door, plus a $10 materials charge that includes 2 copies of the images on disk. Photo DVDs can also be provided at a cost of $35. Additional copies of the disks are available for $15 each. If additional expenses are required, they will be billed at cost. A more precise estimate will be provided when you contact me for services.
Special Pricing for Sports Photos
For more information on services, scheduling or pricing,
or if you have any questions, please contact me.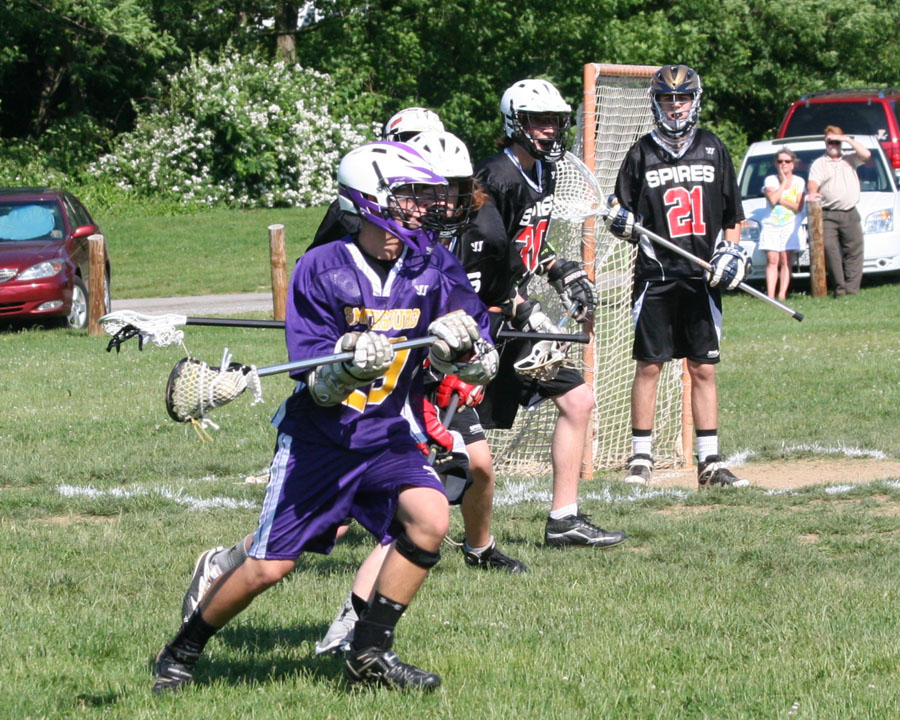 Smithsburg Lacrosse
© Digital Photos by Art Guyer