Preparation of the recipe included brining the chicken, cutting the pineapple into wedges, and arranging the pineapple and chicken on the cedar planks on the grill. Curtis skipped the lemon slices under the skin, but the outcome was wonderful. Here are the results.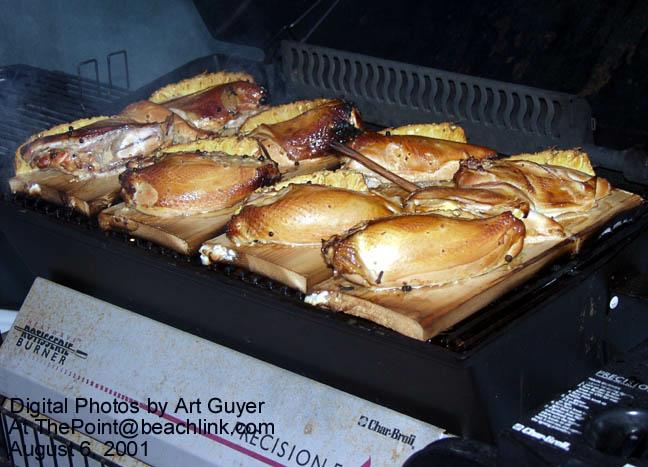 Disclaimer: The operators of the FareShare Website are not responsible for the content or practice of any website to which we link for your convenience.
Art Guyer operates this project.
Home | Chat | Recipes | Metrics | Cooking Temperatures | Links