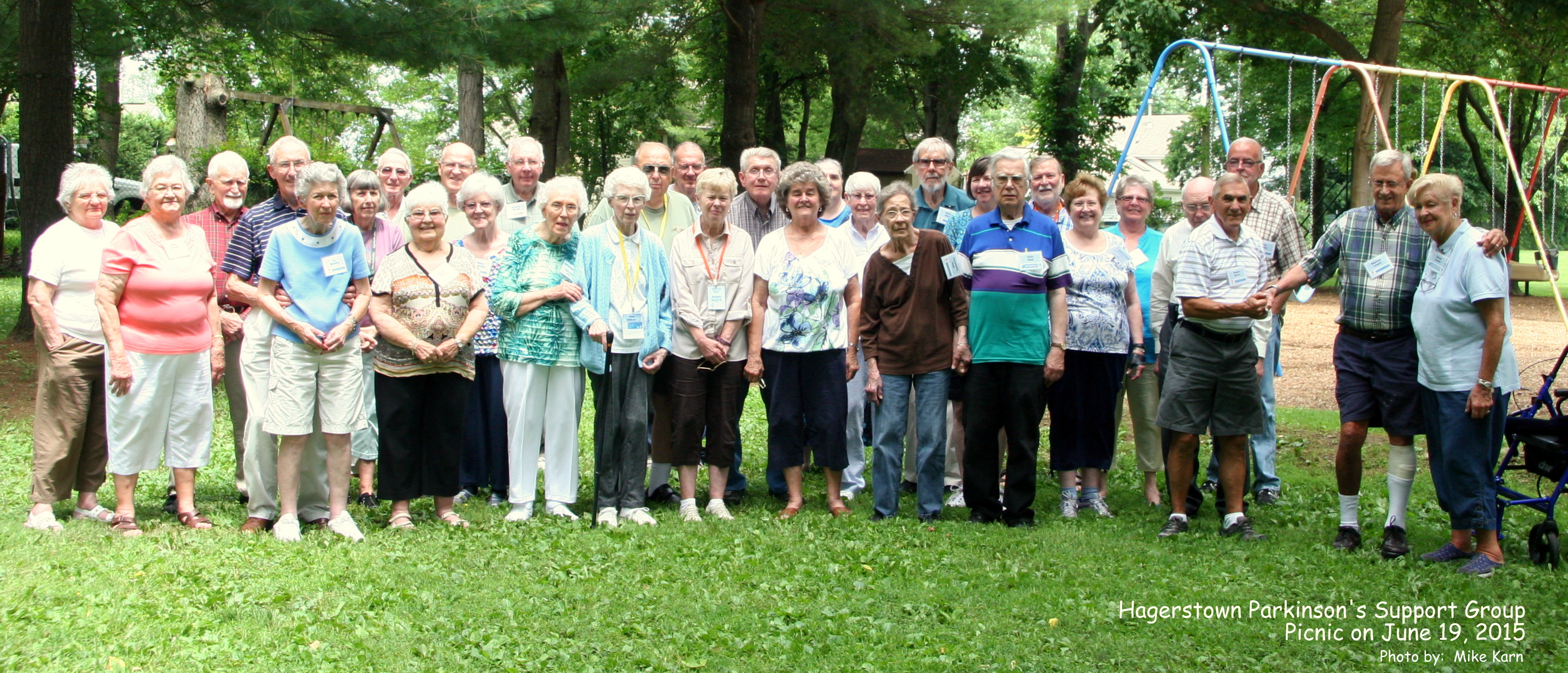 Attendees at the Hagerstown Parkinsonís Support Group Picnic
June 19, 2015
(Left to Right) Betty Stauffer, Betty Martin, Frank McConnell, Jim Mattern, Lu Mattern, Vi McConnell, Jay Stouffer, Ecile Shaw, Mike Saterbak, Marci Saterbak, Charles Martin, Pat Donnelly, Patsy DeHaven, Dave DeHaven, Austin Gladhill, Doris Guyer, Chet Fabijanski, Rose Fabijanski, Betty Gladhill, Phyllis Davis, Connie Hipp, Harry Davis, Carol Gaines, John Hipp, Art Guyer, Cheryl Reames, Linda Embly, Waverly Reames, Ragan Shaw, Paul Embly, Warren Leach, Carol Leach.
Not Pictured: Jackie Fouche, Barbara and Jerry Harrell.
Please Contact Art Guyer if You Would Like a Copy of this Photo.
Photo by Mike Karn.